6 Best Cups of Coffee in Cape Town
2018-04-06
(Image by Chenanon photography)
No day ever starts well without coffee, we understand that. Luckily, in Cape Town, there is no shortage of beans and cream. With over 150 roasters across the Country, nothing can stop us from getting our daily dose of happiness!
Here are some coffee kingdoms you should try out.
Bean There Coffee Company
Let me introduce you to the first South African roaster to offer certified Fairtrade Coffee. They source their coffee beans from Ethiopia, Kenya, Tanzania, Rwanda, Burundi and the DRC. The best part of having your delicious cup here, in the city bowl, is the fact that you can watch the entire roasting process since the beans are roasted right then. They only sell single origin beans to make sure you can enjoy the taste each country's unique character and quality right here in Cape Town. An adventure in a cup if you ask us.
(Click here to go to their website)
Bootlegger Coffee Company
With about 3 branches in the area, you can take full advantage of the deep and delicious roasted drops of love from Guatemala, Costa Rica and Tanzania. They do some of the best blends with hints of chocolate, caramel and toasted hazelnut! It is a favourite for early mornings before you go on your day trip with a R16 coffee special from 6.30am to 8.30am.
(Click here to go to their website)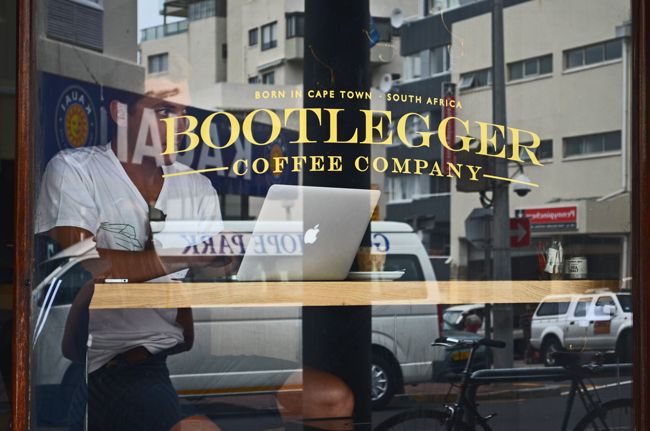 Deluxe Coffeeworks
If you are looking for your edgy tribe, look no further. The blends of coffee are delicious, unique and sourced from all over the globe, including Ethiopia, Guatemala and Costa Rica. You can even grab a bag of beans to take home and they will ground it to your specifications.
(Click here to go to their website)
Haas Coffee
The roasters at Haas have a great passion for sourcing and roasting beans from all over the world, whether it be Brazil, Jamaica or Indonesia. For those hardcore rebels out there, try the death wish coffee, the world's strongest coffee straight from the big apple, New York itself.
(Click here to go to their website)
Origin Coffee Roasting
Welcome to this wonderful artisanal roaster and barista school. A true coffee icon to the locals in Cape Town. Pop in for a delicious bagel and a cup of coffee. The baristas also serve nitro coffee and nitrogen-infused tea.
(Click here to go to their website)
Truth Coffee Roasting
This hot spot, known for being a steampunk spot, makes their coffee from selected green coffee that's been micro-roasted in-house. Although the most popular is the flat white, the Truth team choice is the Sunrise Espresso, which is a double shot of espresso with a dash of orange juice. Are you willing to try it?
(Click here to go to their website)
So at the end of it all , there is no excuse not to jump around and burst with energy! These places will leave you with rich and dreamy energy in your veins and a spring in your step.
Enjoy the all the beans and let us know what you think of these spots.